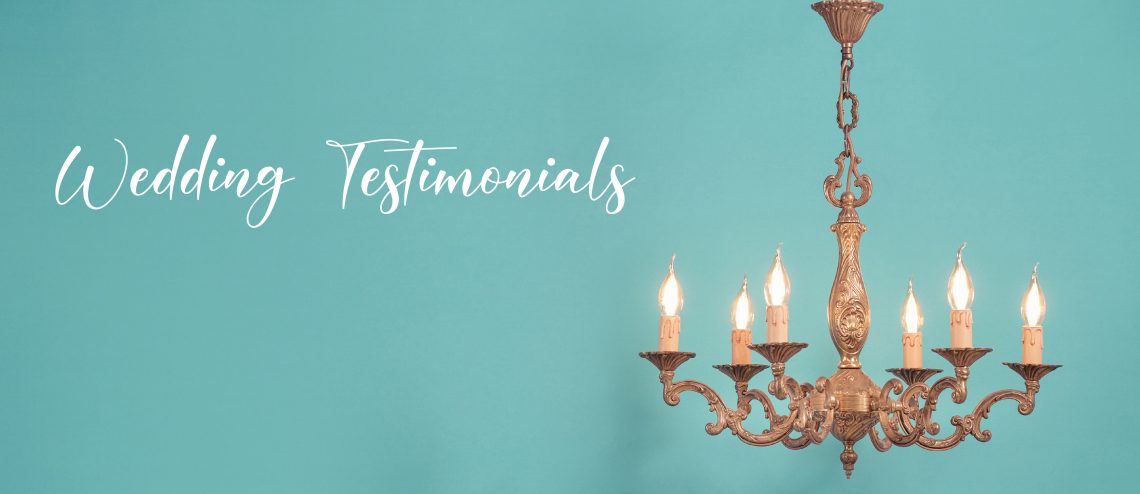 Wedding Testimonials
John & Lisa Schwenk Wedding
We were thrilled with the services provided by GirlOnWax for our Summer wedding. From the initial consultation to the big day, we were well taken care of. The initial consultations were very helpful and we were able to share our musical likes and dislikes as well as a few playlists of music we wished to have included. Our GirlOnWax DJ took it all in and put it together
beautifully.
Months later, our guests are still complimenting us on what a fun party it was and how great the music was. Our guests were dancing until the final moments and we all left with great dance-floor memories. We recommend GirlOnWax wholeheartedly!
Derek & Christie Man Wedding
Our GirlOnWax DJ was absolutely amazing. We knew they would be. That's why GirlOnWax was the only DJ we interviewed for our wedding. They were so easy to work with. So easy going and friendly. Very organized right from our first meeting. They gave us a music questionnaire to fill out with all our tastes in music as well as anything specific we wanted to play. It was very helpful as we wanted a little bit of everything but at the same time, we were able to tell the DJ what we didn't want. It was very easy to communicate with them via email and phone when necessary. Our DJ completely fine-tuned our wedding package to suit our needs!
On the night of the wedding, GOW was outstanding. We didn't really choose any specific songs other than the ones for the usual, entrance, First Dance, Dad/daughter dance, bouquet toss etc. We just the DJ do her own thing and were we ever pleased. The dance floor was packed right to the end of the night. I have never been to a wedding where there was that much dancing going on and I'm not just saying that because it was my wedding. Half the guests usually leave after the food. That didn't happen to us and we have GirlOnWax to thank for that!
Oh and the sound system was phenomenal. At the end of the night, everyone was chanting "one more song…one more song!" That just speaks for itself. We would definitely recommend GirlOnWax to anyone who wants to have fun at their wedding reception.
Shaina & Pete Kendrick Wedding
We wanted to drop a note to say how amazing our GirlOnWax DJ was at our wedding. We could not have asked for a better DJ for the job. We have had people raving about her since then. Our parents, and friends all can't stop talking about how she was the best DJ they had witnessed!
Our DJ was so in tune with the dance floor and what everyone wanted, that nobody wanted the dance party to end! We wanted you to know that we had a great time at our wedding and our DJ was a huge part of that.
Dan & Christy Murphy Wedding
I had seen one of the GirlOnWax DJ's with a Sax player & Percussionist perform at an event before hiring them to perform at our wedding. What I loved about GOW immediately was their ability to read a room, and adapt accordingly- (not to mention they are all extremely friendly and genuine).
GirlOnWax was so incredibly accommodating to all of our needs. They went above and beyond and you could tell that they genuinely wanted our night to be as much of a success as we did.
We appreciated that very much.
Todd Peever & Suma Men Wedding (featured in Real Weddings Magazine 2009)
Our GirlOnWax DJ was all about sharing love and emotion and connecting us all through music, which our DJ is obviously passionate about. The music playlist was created with an amazing, positive spirit and a festive mood for the occasion, and made our wedding night, indeed, a very special one.
We danced the night away, and so many of our friends said they had never had so much fun. We can only say that we owe it all GirlOnWax's magic! We had an incredible time, thank you for being part of the memory.
Jenn & Dan Bawa
We wanted to take a moment to really acknowledge and celebrate our GirlOnWax DJ. What a beautiful soul! Her energy, passion and love just shine through! We have received SO many compliments on how amazing the music was at our wedding – from the pre-ceremony tunes right through to the late-night dancing!
GirlOnWax, you are amazing at what you do and thank you so very much for making our wedding a truly magical celebration. You were a key reason why our day was so fun and memorable!