DJ Chris
DJ Chris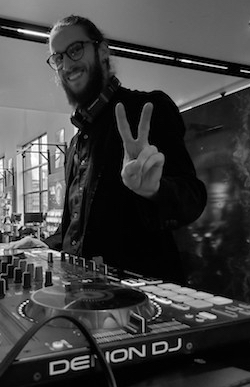 GirlOnWax is fortunate to have DJ Chris as part of our DJ team. He started his DJ career in Calgary, AB over 7 years ago. His love of music, and exceptional DJ skills, has taken him to several cities across Canada and Mexico!

His professional DJ career was launched in 2013 when he joined the Alberta based Revolution Entertainment, later taking over as shop manager. Chris co-founded the company Safezone Entertainment in 2016, which recently spearheaded the Neon Lights DJ programs at the Flying Squirrel Trampoline Parks across Alberta, Ontario, and Quebec through the end of 2018. With over 400+ successful weddings and events under his belt, ranging from multi-day conferences, sporting events, parades, and everything in between, he continues to seek out unique, high-quality musical opportunities.

DJ Chris spins all genres of music for Corporate Events & Weddings. Chris's positive energy and outgoing personality make him a sought-after DJ in the Lower Mainland.

Genres he spins: Every genre! It all depends on the event or wedding…he will cater the music to each client or couple. Current and Retro Top 40, Hip Hop, Swing, Lounge, Jazz, Motown, Soul, Disco, Retro, Classic Rock, Lounge, House, Country, Reggae, Oldies, Salsa, Bollywood, etc!
I thrive on making people dance! Music = atmosphere and I love working with clients & couples on providing the best music, catered specifically to the group at hand.
I love playing all different types of music! It is my true passion.

DJ Chris
Book your consultation now: info@girlonwax.com