DJ Jai
DJ Jai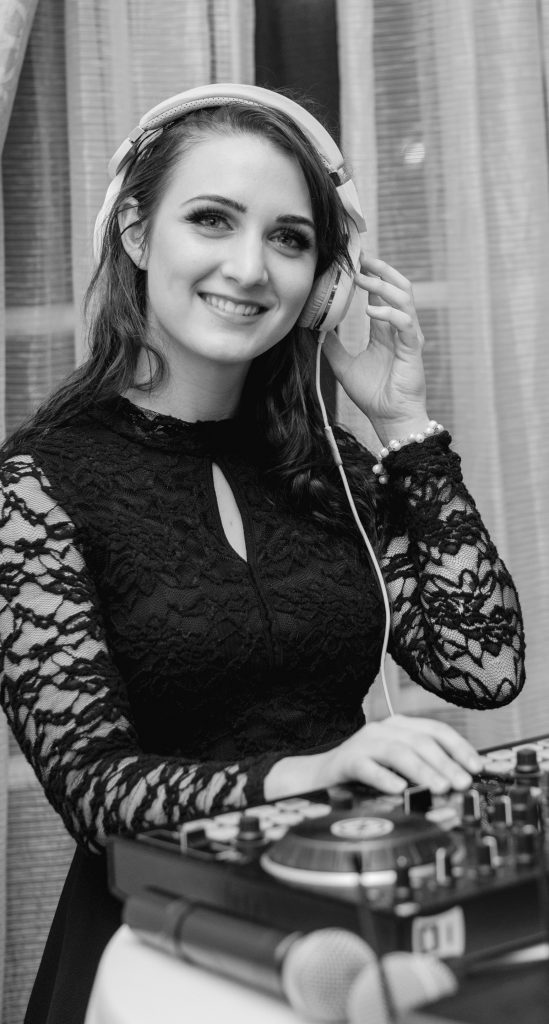 DJ Jai has quickly become one of the most sought-after DJs in The Lower Mainland! Her infectious, upbeat energy makes her a hit with her clients in different demographics! Her forte is DJing Weddings, Corporate Events, Fashion Shows & Retails Events. She has an excellent work ethic and fabulous DJ skills!

Born in South Africa, Jai was surrounded by musicians and entertainers in her family which influenced her greatly. She began producing and writing songs at 14. She now has over 400 songs written and 100 self-produced tracks in many genres. Jai is an accomplished vocalist and has performed for several Wedding Ceremonies and Cocktail engagements.

DJ Jai's forte is an extensive knowledge of music in all genres and knowing how to read a crowd and play accordingly. She loves taking extra special care to create the perfect mix of music for GirlOnWax clients. DJ Jai has a true passion for music and DJing, and it shows!
Some exciting events she has performed at recently include The BC Beer Awards, The Fleur Wedding Show, Bisou Bridal Fashion Show, Victoria's Secret Angel Opening, The Northern Lights Gala, The Leo Awards, TEDX 2018 YVR, Zajaz Nights and many more!

Genres she spins: House, Top 40, Old School, Hip Hop, Country, Lounge, Easy-Listening, Jazz, Classics, Classic Rock, Retro, 50's, 60's, 70's, 80's, 90's and 2000's. Whatever the event or wedding calls for! She will cater the music specifically to each group once a music profile has been filled out.
In her own words:
I love to play soul-filling good music for people and watch them dance! The connection between DJ and the dancing crowd is what I adore most.

DJ Jai
Book your consultation now: info@girlonwax.com